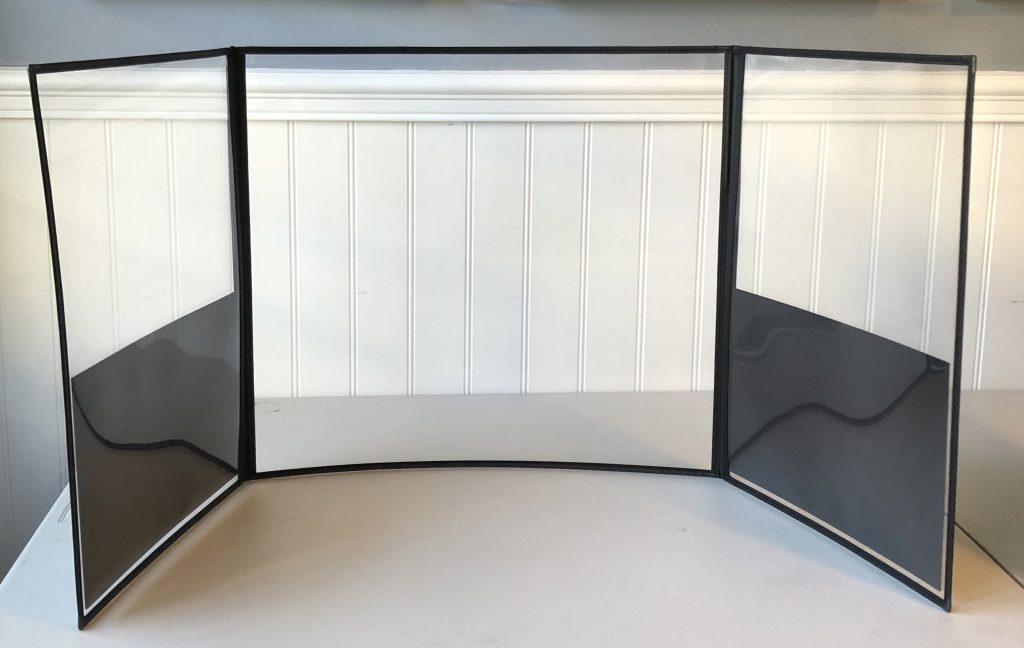 Our New Desk Shield for Schools are durable and easily cleanable/sanitized like our other food service products. We have two standard sizes with custom sizes available. These are made to order like almost all of our products, so you will have varying lead time for you order. The black trim is standard, however we do offer other colors.
Note: The lower black or gray panels are shipped separability to avoid damage to shields in transit..
Item
Center Panel
Side Panels
100-249
250-499
500-999
1000-2499
2500+
131165DS
H18″ x
W20″
H18″ x
W13-7/8″
14.25
12.50
12.00
11.65
11.30
131170DS
H21″ x
W20″
H21″ x
W13-7/8″
15.00
13.00
12.60
12.25
11.90
We also offer trim colors for schools that might want to show off their school color. No additional charge, but we are limited to the colors that the manufacturer offers.