In Stock Menu Covers | Ready to Ship Menu Covers, Table Tents and Check Presenters
We offer a number of Ready to Ship In Stock Menu Covers, from casual to fine dining or use as wine list covers. Our in stock menu covers are offered in popular sizes, configurations and available with or without decoration.
We have what you want when you need it for your restaurant, bar, or hotel. Menu Covers, restaurant table tents / table top displays and check presenters in stock and ready for immediate shipping. 
Casebound menu covers with turned and finished edges, using imitation leather for upscale dining rooms.
A-Frame Table Tents In Stock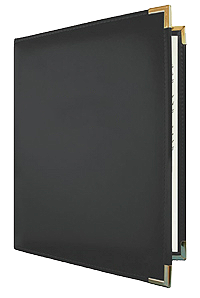 Vintage Club Menu Covers – Clear Pockets
Faux leather Menu Covers with clear pockets inside made with expanded, supported vinyl turned and stitched over padded binder's board with Brass corners.
Check Presenters In Stock
A selection of Guest Check Holders ready to ship.
3 Sided Table Stands In Stock
Quick Ship Menu Covers with Custom Decoration Included
& More Options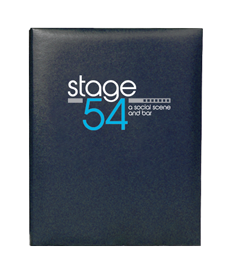 Our Quick Ship Menu Covers include custom decoration in your choice from 30 foil color options and are available with or without padding with NO ADDITIONAL CHARGE. We've manufactured and stocked popular sizes and configurations including book styles for multiple pages, and have them available for quick final assembly and shipping.
---