Our kid's placemat coloring menus for restaurants are designed to entertain young guests. All our children's menus include games, puzzles and/or hidden pictures in various themes and of course personalized printing with your kid's menu and restaurant logo. We offer two different types of kids menu placemats; coloring placemat with optional activity back and kid's activity placemats with 4 color on one side and black and white on the other.
Kid's Placemat Coloring Menus for Restaurants
Kid's Coloring Placemats are printed in black on standard 10″ x 14″ placemat paper. The optional activity back with more games and puzzles is available for a few pennies each. Typesetting your children's menu and Restaurant logo imprinting is included in the price.
Size: 10" x 14"
Color: Black printing on white paper
Personalized: Your kid's menu and restaurant logo on placemat included in price.
Optional: Activity back with more games and puzzles
Large Orders: 5000 or more, call or email for quote
Shipping: Shipping to multiple locations
Price  $ USD

               Quantity –

250

500

750

1000 

Front Only

35.00

60.00

 90.00

120.00

With optional back

55.00

80.00

115.00

145.00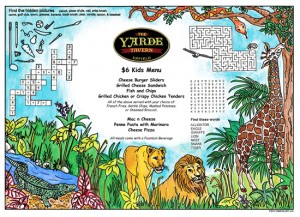 Click to see our colorful
Activity Placemats

PM01 – Dino Coloring Children's Menus                      
PM02 – Pirates Coloring Children's Menus                             
PM03 – Animals Coloring Children's Menus                             
PM04 – Fish'n Coloring Children's Menus                               
PM05 – Pizza Coloring Children's Menus                                
PM06 – Dragon Coloring Children's Menus
PM07 – Sea Dock Coloring Children's Menus                          
PM08 – Southwest Coloring Children's Menus
PM09 – Old West Coloring Children's Menus                    
PM100 – Western Coloring Children's Menus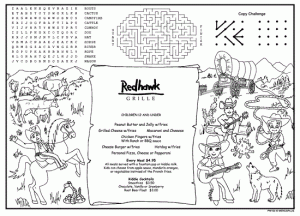 PM120  – Tour of Italy Coloring Children's Menus
PM121 – Southwest 2 Coloring Children's Menus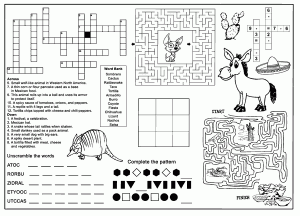 PM122 – Pizza 2 Coloring Children's Menus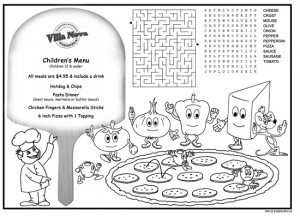 PM123 –  Surfs Up Coloring Children's Menus
PM124 – Italian Dinner Coloring Children's Menus
PM125 – Winter Wonderland Coloring Children's Menus
PM126 – Pizza 3 Coloring Children's Menus
PM127 – Southwest 3 Coloring Children's Menus
PM128 – Rodeo Coloring Children's Menus
---